To get from San José (Costa Rica) to Playa Potrero and more precisely to Villas Pura Vibra, you have several options
BY VEHICLE
If it comes in a rental car or with your own car we recommend using Waze : depending on the traffic, it will give you the best way to arrive in Playa Potrero.
Tolls cost approximately $6 / trip.
BY BUS
If you come by bus, it is better with the company TIG (Intelligent Transport of Guanacaste) that reaches Playa Flamingo that is 2km from the villas in Playa Potrero. Once there we can provide you with taxi numbers of the area or we can even go ourselves if we are available.
Cost between $15 and $25.
BY SHUTTLE
If you prefer to come more comfortable than in a public bus with Air Conditioning, be able to stop when occupying the bathroom, with fewer people and making fewer stops, there is the option of a shared shuttle that leaves every day from several points of San Jose at 7 am and arrive at Playa Potrero in the early afternoon. The most famous company is called Interbus but there are also many others that can serve you!
Cost between $50 and $100 /person.
BY PRIVATE TRANSFER
If you want a totally private transport there are also some taxis that can take you from where you want in San Jose to the door of the hotel! Feel free to contact us so we can find you a taxi from San Jose to our hotel.
Cost between $200 and $300 /trip.
To get there from Liberia (Costa Rica)
From the airport of Liberia:
PRIVATE TRANSFER
Depending on the day we can offer you private transport from the airport with your flight number and arrival time. We can also get you private transportation with a specialized company.
Cost between $90 and $120.
From the center of Liberia:
BY BUS
To Playa Flamingo, stop of the National Bank (lasts 1.5 hours depending on traffic) with the company La Pampa, Tralapa or TIG. Then you have the option to walk about 30 minutes by the beach or by the route from Playa Flamingo to the hotel (about 2 km), take a taxi, or wait for the bus that arrives at Playa Potrero (Folkloric Transport). On the bus from Flamingo to Potrero, stop at the PERLAS restaurant stop (ask the driver).
Bus cost is less than $5.
BY PRIVATE TRANSFER
If you like a totally private transport there are also some taxis that can take you from where you want in Liberia to the door of the hotel!
Cost between $100 and $160.
Don't know where to stay in Playa Potrero? Check out our accommodations at our hotel Villas Pura Vibra !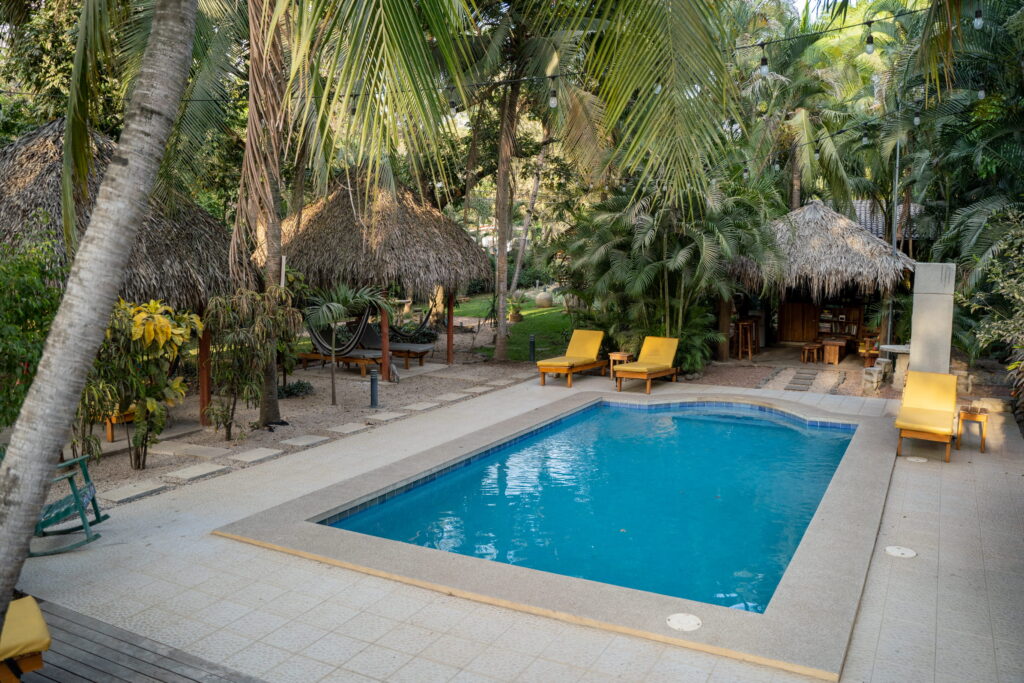 PURA VIDA !